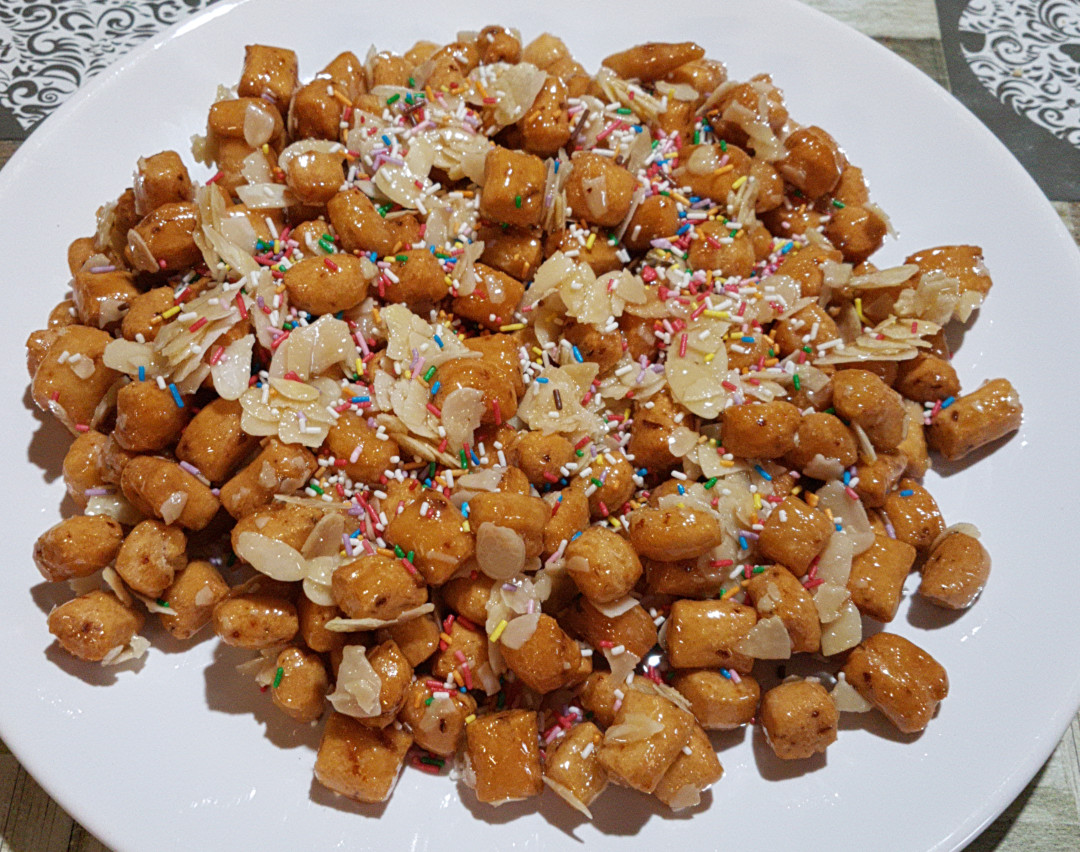 Cicerchiata
A typical Marche Carnival sweet.
Ingredients
140 g of flour
100 g of honey
45 g of sugar
40 g of flaked almonds
5 g of seed oil (and other oil for frying)
1 egg
Grated orange peel
Grated lemon peel
Coloured sprinkles to taste
Directions

Put 15 g sugar, 6 g seed oil, 1 egg, grated orange peel and grated lemon peel into a bowl.
Stir and gradually add 140 g of flour.
Knead and then roll out the dough to a thickness of about 5 mm.


Cut the dough into strips and roll them up.
Cut the strips into small pieces.
Fry the cicerchiata.


Melt 100 g of honey with 30 g of sugar in a saucepan.
Add the cicerchiata and 40 g of almonds.
Put the cicerchiata on a plate and sprinkle it with coloured sprinkles.


This recipe is licensed under a
Creative Commons Attribution-ShareAlike 4.0 International License
.